Women's health physiotherapy is a specialized field focused on treating a number of women's health problems, including pelvic floor dysfunction, urinary incontinence, and painful sexual intercourse. Through techniques such as pelvic floor exercises and individualized treatment, health physiotherapists in Perth physiotherapy centers like Pro Physio can assess and strengthen your pelvic floor muscles to improve function and alleviate symptoms.
What is women's health physiotherapy?
These professionals specialize in pelvic health, providing essential support in managing conditions such as leaks during a sneeze or a bulge in the vagina. Services may include real-time ultrasound, pelvic floor rehabilitation, and physiotherapy treatment for pain and pelvic issues, including bladder and bowel issues. This care extends to post-natal health and even preparation for the next addition to your family, with a special focus on childbearing women.
In Perth, services are also closely associated with the maternity wards, ensuring a comprehensive approach to women's health physiotherapist needs. Whether it's assistance following pregnancy, addressing a common problem like urinary leakage, or individualizing treatment for gynecological issues, a physiotherapist can help. Utilizing the guidance of the Australian Physiotherapy Association, these specialists book an appointment tailored to your needs, perhaps for preparation for pre- and post-gynaecological surgery or to alleviate distress from symptoms of prolapse. From assessing pelvic floor muscle exercises to offering down-to-earth advice on private health matters, the approach of pelvic floor physiotherapy seeks to help women in many aspects, from continence and women's health to pelvic organs and bowel issues.
You're pregnant? Require a pregnancy massage in Perth? We invite you for a massage.
What can I expect from a women's physio?
When seeking help from a women's physio, especially for pelvic floor issues, you can expect a professional who understands the unique needs and health conditions of the female body. An initial assessment will typically include a conversation about your symptoms and goals, and may also involve a pelvic examination to assess your pelvic floor function and identify any pelvic floor weakness. If you are nervous about this process, your physio will offer down-to-earth advice and reassurance, ensuring you feel comfortable throughout. Techniques such as real-time ultrasound may be used, and treatments could include exercises to squeeze your pelvic floor muscles, or possibly the fitting of a pessary. Whether you're experiencing a lump or bulge in the pelvic area, require assistance post-pregnancy, or are seeking treatment for a number of issues, your physio will work closely with you to improve your pelvic health.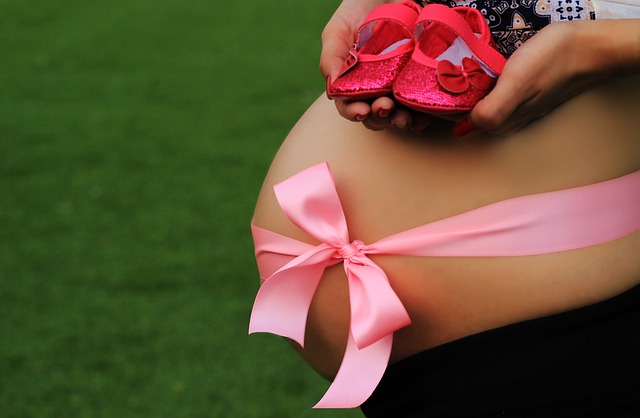 Your women's health physio appointment should last around an hour, and often involves low-impact exercises designed to enhance pelvic floor function and alleviate related problems, such as bladder or bowel issues leading to leakage. Wearing comfortable clothing will help you move freely, and your physio may provide support both pre and post-gynaecological surgery. The approach is individualized, focusing on factors that may be contributing to your specific situation. Physios in locations also often work in association with the maternity wards, ensuring that the care for childbearing women is balanced and comprehensive. Whatever is discussed during your appointment will remain confidential, and your physio will guide you with expert care to help you improve your overall well-being.
When should you see a physio when pregnant?
It's advisable to see a women's health physiotherapist at any stage of pregnancy, especially if you want guidance on safe exercise and preparation for childbirth. Physiotherapy can help in numerous ways, including providing assessment and treatment for any pain or discomfort in the pelvic girdle, lower back, ribs, or hips. If you encounter any unfamiliar aches and pains, don't hesitate to seek professional assistance. A women's health physio can offer down-to-earth advice and utilize tools like real-time ultrasound to determine the best course of action for your specific situation. This care might also extend to support pre and post-gynaecological surgery, ensuring a holistic approach to your well-being during this crucial phase.
Post-pregnancy, many women continue to benefit from seeing a physiotherapist to address post-natal issues ranging from safely re-establishing an exercise routine to handling more serious concerns like abdominal separation and prolapse. The role of a women's health physio doesn't end with childbirth; they remain a valuable resource for managing changes leading to bladder issues and other post-natal conditions. Whether it's providing tailored exercises or simply offering understanding and support, a women's health physiotherapist can be an essential partner in both your pregnancy and post-natal recovery.
What does a pregnancy physiotherapist do?
Pregnancy physiotherapists specialize in supporting women through the physical challenges of pregnancy and the postnatal period. These experts understand the changes a woman's body undergoes, especially when it comes to pelvic pain, which is common during pregnancy. Besides alleviating discomfort from conditions like pelvic organ prolapse, they offer guidance on positioning both during pregnancy and labor to ease pain and enhance comfort. Their knowledge extends beyond pregnancy, offering strategies to address issues related to menopause, constipation, and even conditions like mastitis which can arise post childbirth.
Furthermore, a pregnancy physiotherapist places a significant emphasis on education and preventative measures. They recommend starting pelvic floor exercises prenatally to support the vaginal area and to expedite postnatal recovery. By creating a tailored exercise program, they help in reducing complications and discomforts. Their interventions, which might also include the use of bracing and compression wear, not only alleviate immediate pain but also ensure a smoother transition post-pregnancy.
At what month can a pregnant woman start exercising?
A pregnant woman can initiate exercise routines at any stage during her pregnancy. For those unaccustomed to regular workouts, it's advisable to start gently with just 10 minutes of activity, progressively extending this to 30 or 40 minutes. It's essential to take precautions: activities with potential for physical contact like boxing, rugby, or football should be avoided. Similarly, any sport presenting a risk of falling, such as horse riding or climbing, is not recommended. For those who love cycling, it's worth noting that the physical changes of pregnancy can affect balance. Hence, using a static exercise bike is a safer option, ensuring you get your exercise while mitigating risks.
Incorporating specialized exercise routines tailored for pregnancy can also be beneficial. Many local leisure centers, gyms, and even online platforms offer pregnancy exercise classes. Additionally, professionals who employ tools like real-time ultrasound can provide insights into pre and post gynecological surgery exercises. It's always advisable to seek down to earth advice on suitable workouts. Speaking with your midwife can also be a helpful step; they often possess valuable information on postnatal and post pregnancy exercise recommendations.